25 Jan

Winter Hat Hair

WINTER HAT HAIR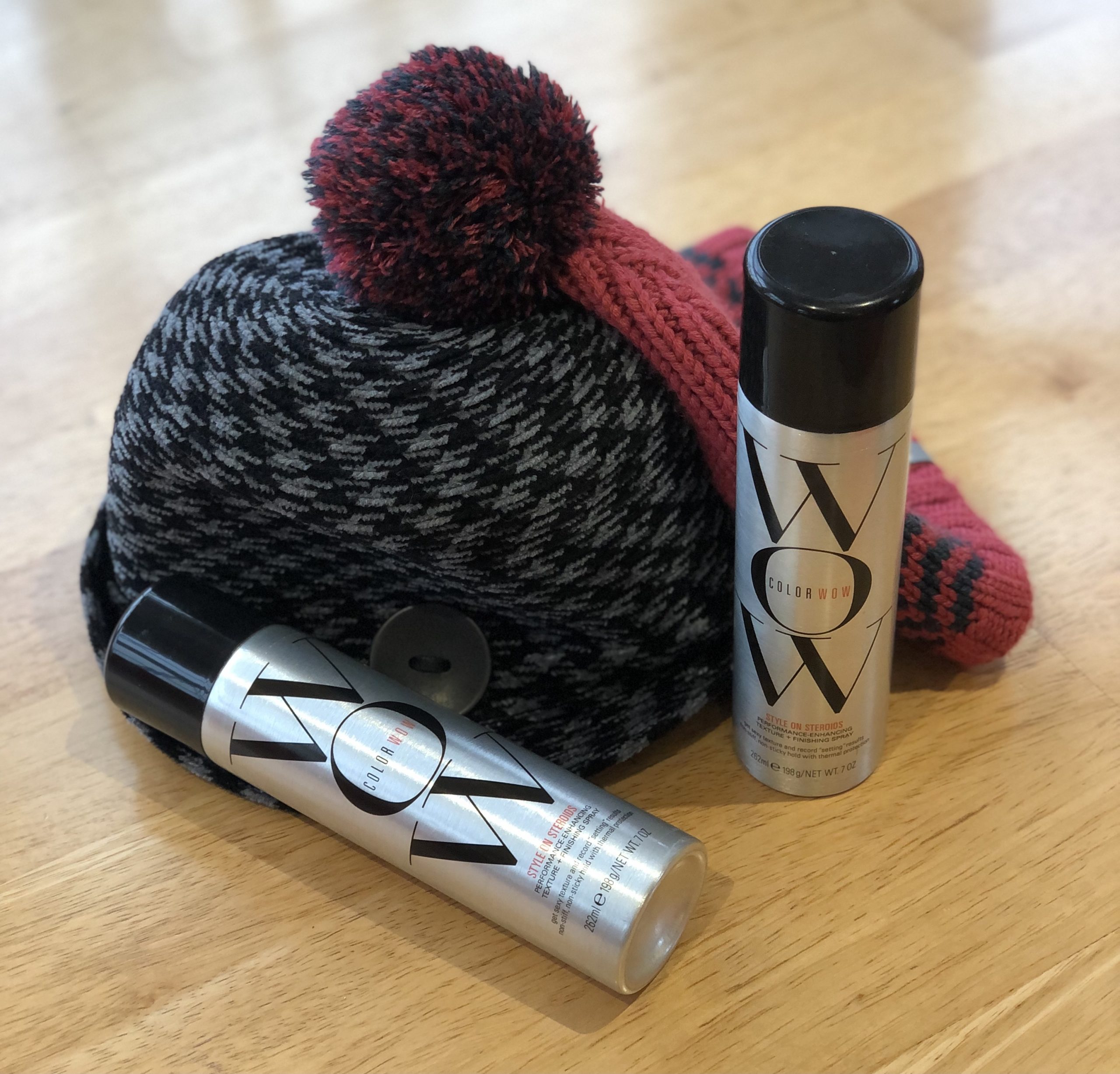 When the weather starts to blow up and bring showers a hat is an easier option sometimes than an umbrella when already having your hands full.
But how do you cope with 'hat hair'?
Well there are options and a lot depends on your quantity of hair as well as your style.
Thicker hair is easier as is curly hair, both natural and permed. These types can bounce back far easier than straight or thin hair and usually without the need for extra products.
The knack is to massage the scalp/root area in an agitated manner, almost like when you are shampooing your hair. Depending on the time your hair has been under the hat depends on how much massaging you will need to do. Trust me it will pump life back into your hair and then you can smooth any random strands to tame and achieve your pre hat style.
Thinner/straighter hair is more troublesome whether a short or long style. It would probably be best to carry a product in your bag to be able to address the hat hair when needed, other than keeping your hat on.
There are a couple products, one which leaves your hair feeling tacky, which although it can sort your problem I do not particularly like and most clients agree whereas the wonder product (in my opinion & many clients agree) can create a fabulous look that would be hard to believe you had been wearing a hat.
The best product (in my opinion) is
COLORWOW STYLE ON STEROIDS
This is a performance enhancing, texture and finishing spray. It is not a hairspray as such. It is an aerating spray that blasts in volume and body. It is malleable with long lasting hold. You cannot over do it and really is amazing.
Only to be used on dry hair, so ideal as long as your hat has indeed kept your hair dry.
1 So you would excuse yourself to the restroom, unless you are confident to spray where you are.
2 Take your hat off and again as above massage your root area just to start the lifting of your roots.
3 Shake the can of 'Style on steroids' and either lift the root area and spray, moving around your head, finger styling as you work around.
4 If more lift is needed then turn head upside down and spray under layers.
You can finger style and work the hair as spraying or after spraying. It doesn't get tacky. Also you can repeat as often as you like to achieve maximum volume and lift.
If you have no layers and long hair you probably do not require lift on your roots.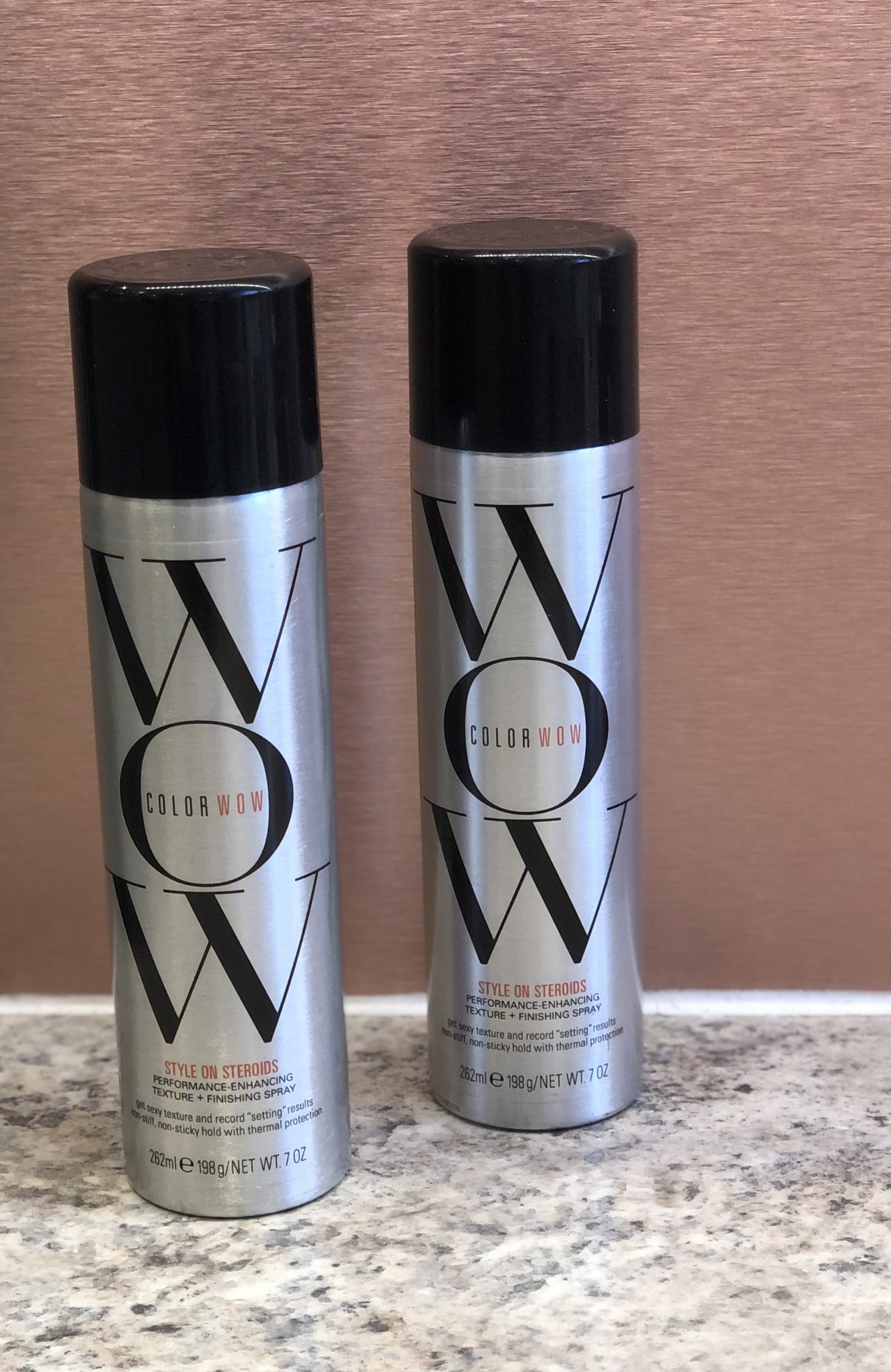 The other product which does leave a residue on the hair and so making your hair feel tacky is volumising powder. This can be puffed into the root area by lifting layers and achieving lift. I tend not to stock this product but can order if needed.
I do stock most of the COLORWOW range but ask for notice if possible to ensure I can let you have the product on your next visit to me.
I do endeavour to match most prices found on the internet where possible.
As well as having experience because I am an experienced, professional hairstylist I also wear a crash helmet often so can vouch for my advice.
A swim hat is often worn by me also but for some reason the claim is only to keep your hair out of your face and eyes not to keep your hair dry so all the above advice is not relevant.
I would love to see your 'selfies' of hat hair so feel free to email them to me angiesnow@angiescreativehairdressing.co.uk along with any orders for the 'Style on Steroids".
Payment accepted by card payment, bacs or cash.
Written, advice and opinions by Angie Snow
Angie's Creative Hairdressing
07876028331